September 21, 2022
Posted by:

BBLTranslation

Category:

Uncategorized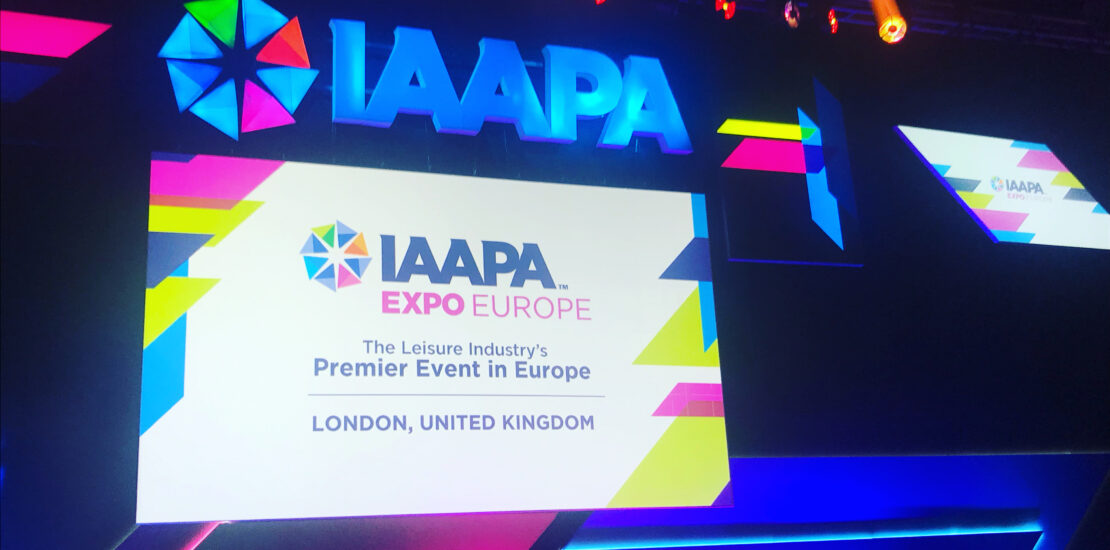 After not being able to go ahead in 2020, the annual IAAPA Expo in Europe was finally able to take place in London this year at the ExCel Centre – a very convenient location between Canary Wharf and London City Airport. Barbara Beatrice Lavitola, Managing Director at BBLTranslation, was thrilled to be able to attend the event in-person alongside over 11,000 industry professionals who all came together to showcase the latest developments in the world of leisure and resorts.
The world of theme parks and resorts is one that is naturally tied to entertainment and shared experiences, with friends and families coming together to discover unique attractions that nothing else on Earth can provide. It offers a chance for people to come together and escape the stresses and worries of the world in order to create treasured memories and sensations that persist long after we've left the venue. In essence, our industry is one that has a lifelong impact on human beings. The full weight of this was on display by the Royal Docks this year, with representatives from every imaginable part of the leisure sector coming together to show off their contribution to this incredible area of work.
The focus of the event, for us, was on growth and modernity. The corporate world is one that will always demand innovation and a focus on moving forward with the times, and this is certainly true for theme parks and resorts. To help those involved to understand how best we can do this, the Expo hosted dozens of talks and events over its duration. Tuesday saw talks ranging from how to keep up with food and drinks in a rapidly-changing and trendy world, to understanding how to set your prices strategically to encourage business growth.
The speech about 'What New UK Attractions Need to Know About' was a chance to hear from some of the operators pioneering a new era of entertainment. In this this session, some of the latest formats competing for guests' time, from immersive theatre and competitive socialising to the world's first "Amazement Park" were showcased. A special thanks to Doug Douglas from the National Farm Attractions Network.
Meanwhile, other days saw other respected individuals come and talk about their own specific experiences within the industry, offering a range of fascinating insights about the state of the leisure world and the directions in which it is heading.
We particularly enjoyed the 'European Theme Park Legends' panel, chaired by Reinoud Van Assendelft de Coningh, which gave the audience the chance to hear about how elite professionals from the theme park sector have navigated their careers and the areas in which they think there have been great changes. To see such notable names as Amanda Thompson and Philippe Gas share their thoughts and ideas deepened our understanding of the industry and left us with a better knowledge of the way everything works.
By coming together and sharing conversations with so many people, we have been able to gain a wealth of information about the world of leisure and attractions that Barbara Beatrice Lavitola was looking forward to bringing back to the rest of the team at BBLTranslation. Creating those memorable experiences and treasured moments requires a company to be able to effectively engage with the customer base, and engaging with the customer base means speaking their language well. With our deep level of knowledge about the world of leisure, BBLTranslation is able to make sure that any business looking to bring their content into other languages can benefit from the services that we provide.
BBLTRANSLATION, an IAAPA member for several years, is a translation agency specialising in the leisure and entertainment industry, capable of carrying out copytranslations (translations which are especially creative, focused on the client's business) of commercial brochures, menus, flyers etc. in the main European and Asian languages. Amongst its main clients are: amusement parks, theme parks, water parks, and businesses that offer photographic solutions for rides and attractions.