May 17, 2018
Posted by:

BBLTranslation

Category:

Article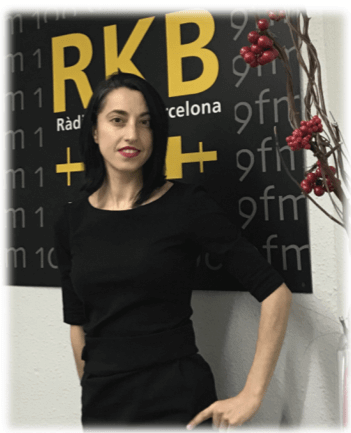 On 15th December 2016, some of the BBLTranslation team, including managing director Barbara Beatrice Lavitola, spoke to Ann Requa at English Radio for the show that takes place every Thursday from 11am to midday. The show focused on a number of translation-related topics, from the agency's services to bad translations. Other subjects included cultural differences, language education and BBLTranslation's new English pronunciation workshops for businesspeople, BBLsaʊnd®.
BBLsaʊnd®
Ann Requa and BBL stressed the growing need for businesspeople to be able to communicate with a certain level of English to meet requirements in an increasingly international market. In the past, often not enough emphasis has been placed on pronunciation, despite this being crucial in terms of the image the company is presenting through word choice and pronunciation. Furthermore, it can sometimes be difficult to take steps to improve pronunciation in a foreign language due to lack of confidence when speaking it in the first place. BBLTranslation is responding to this by offering a set of 6 lessons focused on English phonetics, so businesspeople can gain confidence and better pronunciation in classes that suit their work schedules.
Cultures when translating
Another topic was cultural differences as we explored the idea that translations must be approached with the knowledge that some words may not have an exact translation in another language. For example, this is the case for menu translations, which are often poorly carried out. Sometimes, the word must be kept in the original language with a short explanation in the target language to convey a term which has cultural roots within the source language. This cultural awareness is key when approaching texts of different styles and in different languages, which reinforces the idea that translations should be done by professionals, and in many contexts, by specialists and native speakers such as those we work with at BBLTranslation.
BBLwings and bad translations
We also spoke of the prevalence of bad translations and the importance of seeking professional services. BBLTranslation aims to uncover bad translations and created BBLwings in 2015 for people to submit bad translations found around the city. Some poor translations included "without queues" being translated as "without tails", and the purpose of the project was to correct these errors and emphasise the effect on the company's image when materials are not professionally translated.
It was a great experience to take part in a radio show at Radio Kanal for the second time, and we would like to thank Ann and English Radio for inviting us to take part. More information regarding BBLsaʊnd® can be found here, and you can listen to the radio podcast here.