March 1, 2022
Posted by:

BBLTranslation

Category:

Uncategorized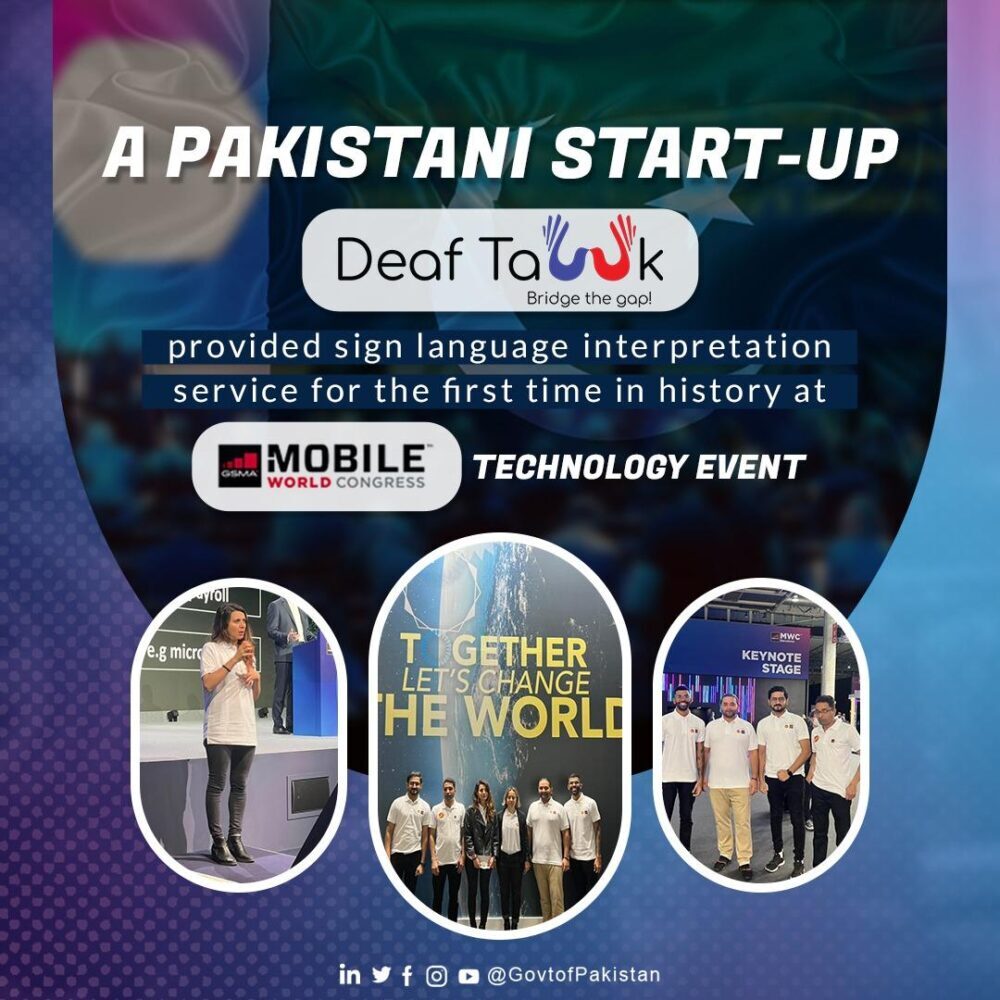 For the first time at Mobile World Congress (Barcelona 28 February – 3 March), live universal sign language interpretation (SLI) has been provided at all keynotes, Diversity4Tech sessions, and the Mobile for Development (M4D) session 'Reaching Underserved Population Segments' at 4YFN (Four Years From Now), the GSMA's leading start-up and innovation event.
The SLI was provided in person by partner DeafTawk, assisted by BBLTranslation. The interpretation has been made possible by funding DeafTawk secured from the UK Foreign, Commonwealth & Development Office (FCDO) and GSMA Innovation Fund for Assistive Tech.
MWC is said to be one of the 'world's most influential events', focusing predominantly on the 'progression and future of connectivity' through technology. DeafTawk is an organisation whose main aims include minimising the 'gap' between the deaf community and the rest of society, while also providing adequate representation of sign language and interpreting to make its availability know to individuals with hearing impairments. In relation to the Mobile World Congress, where BBLTranslation's interpreters attended from 27 February to 1 March, the role of the company's sign language interpreters was fundamental in displaying this previously mentioned idea of equal opportunity for DeafTawk and the deaf community at the event. With MWC stating on their webpage that "it's time to reconnect, reimagine and reinvent", this speaks not solely of technology, but of community relationships, too, therefore promoting the necessity for sign language interpreters at conferences such as this.
At BBLTranslation, a range of translating and interpreting services are offered for a wide selection of languages. Native translators and interpreters work into their mother tongue language in order to provide accurate and trustworthy target texts, however, the company does not only have expertise in verbal communication, but also in the translation and interpretation of signing. Contrary to perhaps popular belief, there is not just one sign language, but sometimes more than one within a single country! Playing a vital role in many deaf communities, in particular, sign languages also have the same linguistic properties as spoken languages.
As a company, BBLTranslation not only aids in large conferences such as the Mobile World Congress, but also holds expertise in more intimate settings. For example: interviews, meetings, appointments and trades. The company further has a team of translators and interpreters who specialise in Spanish and English sign language, including both American and British services.
Find out more at https://www.gsma.com/newsroom/press-release/connectivity-unleashed-as-mwc22-barcelona-opens-for-business/
Sign language coordinator at BBLTranslation: info@bbltranslation.eu