June 30, 2018
Posted by:

BBLTranslation

Category:

Article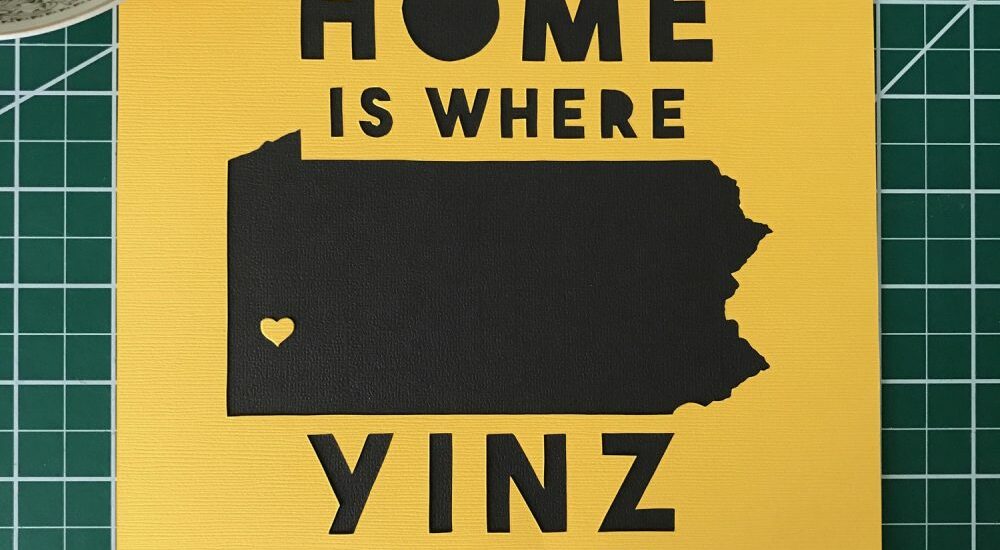 It's no secret that the United States of America is one of the largest and most diverse of the world's countries. From California to Maine, the US is home to a multitude of different types of climates, terrains, animals, vegetation, natural landmarks, and even dialects. Much like the rest of the world, depending on what area of the United States you may venture or vacation to, you might hear a different type of accent or dialect. Not only is there a difference between a "Southern accent" and a "Northern accent," but the accents or dialects you hear may also change from state to state (like the difference between Minnesota and New Jersey) or even from city to city (like the differences between Boston and New York City). Quite a few of the United State's larger cities are famous for their distinct accents, but one you may or may not have heard of is the accent from the city of Pittsburgh, Pennsylvania.

The accent from Pittsburgh, affectionately deemed "Pittsburghese," includes many slang words and variations in pronunciation. Pittsburghese is spoken throughout the city and many of its surrounding suburbs, as well as much of western Pennsylvania itself. It's derived from the immigrants that called Pittsburgh home in the city's earlier days, such as the Scots-Irish, Polish, Russian, Slovak, German, and many more. The folks who call Pittsburgh home these days are very proud Pittsburghese, so much so that Dr. Barbara Johnstone, Professor of Rhetoric and Linguistics at Pittsburgh's own Carnegie Mellon University, published an intensive book about the subject, titled Speaking Pittsburghese.

When you hear Pittsburghese, you will notice many differences in pronunciation that may be different from other parts of the country. For one instance, many vowels sound the same. "Steel" and "still" are both pronounced as "still" and the words "pull," "pool" and "pole" all sound like "pull." You may also find that vowels are elongated and the "ow" sound is pronounced as "ah." For example, if you're asking a native Pittsburgher how to get to "downtown," they'll tell you that if you take the Fort Pitt Tunnel, you'll end up right smack in the middle of "dahntahn." You'll also hear Pittsburghers compress words together, such as when they say "n'at" instead of "and that" (which is something that they use to end many sentences in order to denote the phrase, "and so forth"). Aside from the sound of Pittsburghese, you'll also here a few slang words, like "slippy" for "slippery," "to redd up" instead of "to clean up," and the ever-famous "yinz," which is the Pittsburghese second-person plural pronoun – much like "y'all" in the South.

If you're interested in hearing Pittsburghese firsthand, you can take a vacation to Pittsburgh, and see the many sights and attractions the city has to offer. As the second-largest city in the state of Pennsylvania, visitors will never be bored. You can take the historic Duquesne Incline to the top of Mount Washington to get a breathtaking view of the entire city, or visit Point State Park to see where the three rivers meet. You could even catch a Penguins hockey game, a Pirates baseball game, or a Steelers (otherwise known as "Stillers") American football game. If you do visit Pittsburgh, don't forget to try the famous pierogies, Heinz Ketchup, and eat a meal at Eat n' Park, a native Pittsburgh restaurant. As you see the sights, you'll even see a few of the 446 bridges throughout the city – which is why Pittsburgh has earned the nickname, "The City of Bridges."

A vacation to the USA, whether you visit Pittsburgh or not, will leave travelers in awe. If you're planning on travelling to the US, however, you should be aware of the rules and regulations surrounding your personal documents, especially your driving license. It's necessary to check with the motor vehicle department of each state you will be driving in to see the requirements. If your foreign license doesn't have a picture or is written in a language other than English, it would be smart (but not irremissible) to get an International Driver's Permit (IDP). If you do not have an IDP, it may be necessary to have a certified English translation of your license.

Once your documents are in order, you may be happy to know that due to the increasing Hispanic population in the US, Spanish is becoming more widespread – which is very helpful if you're traveling from Spain. For example, Spanish language road signs in American towns, like York, Pennsylvania, are now becoming more prominent, such as signs which ensure that Latinos will be aware of snow emergency routes, so no one gets their car towed. If you don't speak English, however, it won't be too hard to communicate. Try to learn a few words ahead of time, like please, thank you, hello and goodbye. This will go a long way in showing the locals that you're trying. Also, remember that a large part of communication comes from body language, so use that to your advantage.

All in all, BBLTranslation agrees that a trip to the United States, specifically to Pittsburgh, would be a wonderful experience. We're very interested in the culture of the city and their own peculiar accent. As a specialist translation agency, we agree that different accents and dialects are what make languages across the world unique. We'd love to hear Pittsburghese in person, and maybe even take a stroll dahntahn, n'at.