October 3, 2018
Posted by:

BBLTranslation

Category:

Article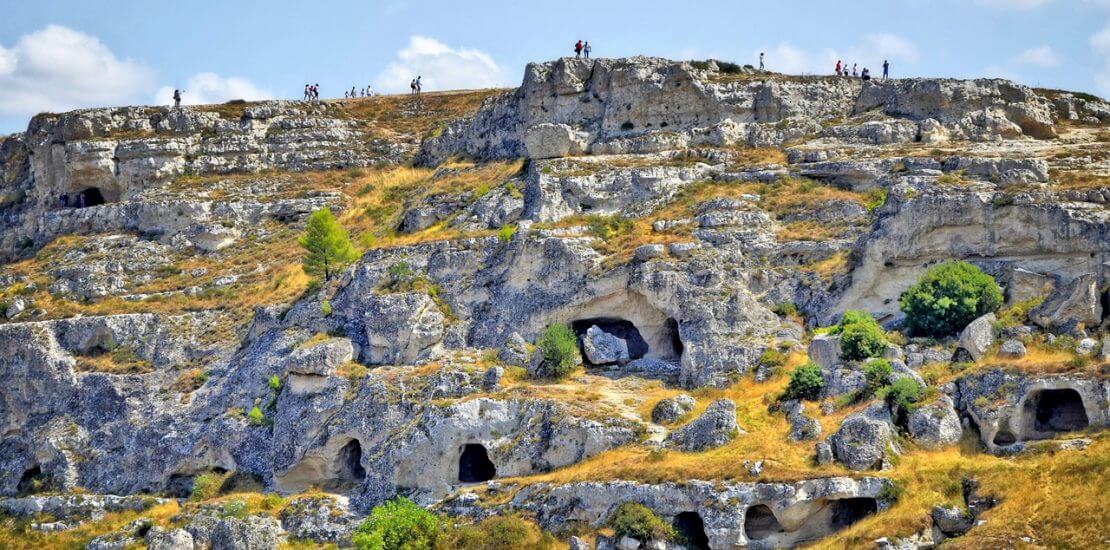 The European Capital of Culture is one of the annually-given titles presented to cities across the whole of the European continent. It is expected that with these titles, recognition of the continents' cities who make clear commitments to culture increases. In this case, we would like to inform you that Matera, Italy, will be the European Capital of Cultural in 2019. Perhaps you are interested in making a trip to this incredible place, in the south of the country. Would you like to know more about it?
Matera, Italy: an incredible city to discover
It is certain that there are many incredible cities in Italy, and that, culturally, they have much to offer the tourist, the local, and the visitor. But Matera, Italy, is a great unknown that, with this European title that it will hold throughout 2019, aims to give a boost to its recognition on a continental level. For Matera, it will take advantage of the things that make it wonderful and unique. At the moment, as a large city, one knows it as the European equivalent of Bethlehem. What is more is that it has been the featured scenery of various films that wanted to recreate the past of the city where it is said that Jesus was born: 'The Passion' by Mel Gibson or 'The Gospel According to St Matthew' by Pasolini.
However, its marvellous historical centre not only has a lot to offer when it comes to film scenery. Matera in Italy changed a lot in the fifties. Up until then, its people lived in caves dug directly into the mountain. The people called this Sassi. Throughout this period, the authorities forced them to abandon the caves in order to move to more modern neighbourhoods. What they did not know then was that this lifestyle and way of being connected to the environment would years later prove to make a reputation that the people would be very proud of. In fact, in 1993, the UNESCO granted Matera a title of the Intangible Cultural Heritage of Humanity for its Sassi districts. Furthermore, they maximised the occasion in order to highlight that these constructions were considered as a "lifestyle model in balance with the environment that was making the most of its resources without altering them." The meaning of the word Sassi is stone in Italian. And Matera is a city which has always known that rocks surround it, as part of its culture and way of life. In fact, since extremely ancient times, the craftsmen of the region had worked on it to make these caves homes, that are now a World Heritage site, and have many other day-to-day uses.
European Capital of Culture 2019: a community commitment to culture
Matera's title of European Capital of Culture 2019 is shared with the Bulgarian city Plovdiv. In fact, the prize that is given to promote the culture in the continent is given each year to two major cities, situated in two different member states in the EU. The selection of Matera, Italy, was not completely straight-forward. Actually, its candidacy came face to face with other large Italian cities with an equally relevant cultural background. Amongst the 2019 finalists were Cagliari, Lecce, Perugia, Ravena and Siena.
Regarding other cities that have held or are going to hold the title, it is fitting to point out those from previous years and those from this year. In 2017, Aarhus (Denmark) and Paphos (Cyprus) were those who scheduled activities and cultural shows in order to stand out from the crowd. And in 2018, La Valletta (Malta) and Leeuwarden (Holland) did the same.
BBLTranslation and its commitment to culture
BBLTranslation is a translation and interpretation agency specialising in helping companies and organisations to appropriately communicate their philosophy and objectives in whatever language. For us, languages are part of the culture of each place and for this reason we believe that every initiative that fosters cultural values, knowledge and consciousness of the other and manages to make full integration within the European borders, is welcome.
In our company, we take cultural and linguistic support initiatives such as this one very seriously. Because of this, we are amongst the official suppliers of Matera European Capital of Culture 2019. BBLTranslation are not only about translation, but an active actor in the world of tourism and international culture.