septiembre 24, 2012
Posted by:

BBLTranslation

Categoría:

Article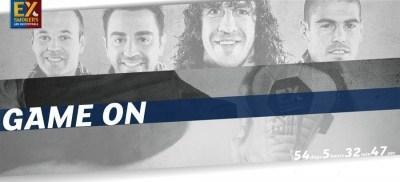 Barcelona FC and the European Commission have decided to work together in the anti smoking campaign. They're joining forces because of their shared interests in the cause, demonstrated by the FC's "Barça Sense Fum" (an enterprising initiative following the club's key principles) and the European Commission's "Ex-Smokers are Unstoppable", a campaign helping European citizens to kick the habit.
The campaign "Stop Smoking with Barça" will take place on the 17th of November 2012, and will follow the story of former smokers as well as offering fans of the Catalan team, and of sport in general, a chance to take part in a training program on health issues, and giving them advice on how to quit smoking.
As well as advertising the campaign on their website, the club will be using their Facebook and Twitter accounts to reach their 45 millions followers. Dr Jordi Mones, who is responsible for the medical area encompassing FC Barcelona's Manager, emphasised how "Barça is an ideal vehicles for transmitting messages".
The values that the club will be promoting include sport, a healthy lifestyle, respect and creating a social conscience.
The European Commission's ambitious campaign, launched under the slogan "Ex-Smokers are Unstoppable", aims to persuade more than 28 million smokers within the European Union that tobacco is detrimental to their health.
A further fight against smoking, "Stoptober", will be launched in England on the 1st of October and will run for 28 days.
According to Professor Dame Sally Davies, England's Chief Medical Officer, this is the first time that a "mass quit attempt" has been launched by the British government.
This campaign will revolve around TV and radio advertising, a daily messaging service and roadshows around the country, as well as creating a Stoptober app and a Facebook page.
Watch the video with Italian subtitles here.
Picture Copyright: http://www.quitsmokingwithbarca.eu