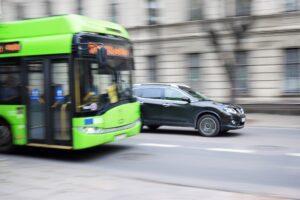 The Low Emission Zone (LEZ) for Barcelona operates from Monday to Friday, 7:00 am to 8:00 pm. It has been active since 1st January 2020, however from 15th September 2020 there will be a fine for unregistered vehicles.
It is mandatory for all foreign, including UK, vehicles to register with Barcelona Town Hall in order to enter the LEZ.
Number plates will be checked by cameras installed at the entrances and exits to the city and in the city centre.
At BBLTranslation we offer language assistance services with all the necessary measures so that UK (and foreign in general) vehicles can travel within Barcelona's low emission zone. Foreign vehicles must be registered, with payment of the relevant fee, 15 days before arrival in Barcelona. This is due to the fact that foreign vehicles do not have the DGT (Spanish motoring) sticker certifying that they can drive in this area and it is therefore necessary to wait for an official permit from Barcelona Town Hall.
For any information or support, write to us.