July 4, 2018
Posted by:

BBLTranslation

Category:

Article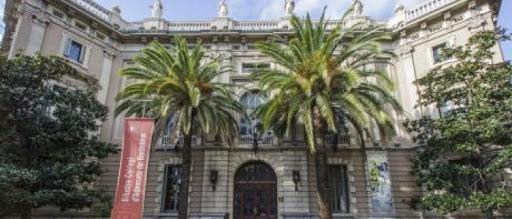 Hundreds of legal professionals came together on February 13th-15th in Barcelona, to discuss new ways of doing business in an increasingly globalised market.
The Trade Fair of the Legal Profession, organised by the Barcelona Bar Association (ICAB), is an international networking fair designed exclusively for lawyers.
As one of Barcelona's leading language-service providers to the legal profession, Bibielle Global Translations S.L. was in attendance to share solutions and market knowledge with participants.
As shown by the number of law firms and individual lawyers at the event, there is a growing desire to take advantage of business opportunities involving other countries. Unfortunately, language barriers often restrict the ability legal professionals to fully penetrate foreign markets.
Bibielle Global Translations SL offers first-class interpretation and translation services to overcome these barriers. By combining deep understanding of the market and active solution-seeking, BBL can anticipate and meet the needs of its clients in the legal profession.
The event featured a variety of networking techniques to help establish professional synergies and make international contacts. Participants took part in Speed Networking (a series of 4-minute mini-conversations and business card exchanges with everyone in the room), Elevator Pitches (analogous to Facebook or a website landing page: an opportunity to make a very brief but effective verbal presentation of one's strengths), and SMS panels where lawyers could connect and arrange to meet up later for less hurried discussions in the Face to Face zones.
Around the World Conferences
A series of conferences on the theme of "Networking Around the World" explored country-specific methods of doing business and practicing law in different territories. Bibielle Global Translations SL offers linguistic and localisation consulting on this important subject. It advises companies on understanding differences between languages and even between variants of the same language: for example, a Parisian law firm may not like a text written by a Canadian-French lawyer. BBL also offers advice on choosing a translator: a Swiss legal document, for example, must be translated by someone qualified in law who knows that each Swiss canton has its own legislature, courts and governments and is fully familiar with the specifics of each. BBL has a comprehensive understanding of local linguistic requirements and finds industry-specific translators to match.
The exchange of international experiences played a vital role in the event. Keynote speeches included those from Tony Williams, director of an important consultancy specialised in international management of legal professionals, on "Management of SME Law Firms in a Global World" and Miguel Ángel Pérez de la Manga, a specialist in practice leadership and management, on "International Networking and Small and Medium-Sized Law Firms."