May 17, 2018
Posted by:

BBLTranslation

Category:

Article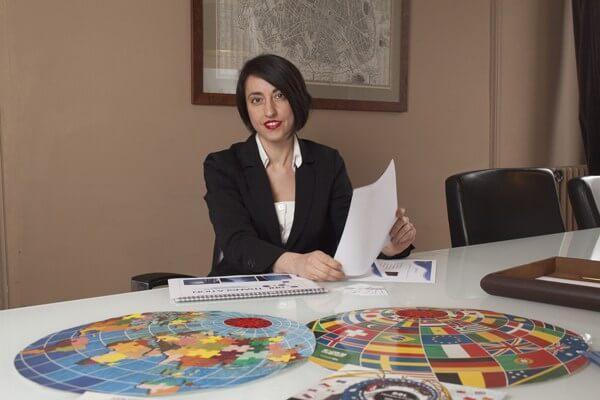 Below, you can find the interview carried out by Barcelonaturisme.com, part of the Consorci de Turisme de Barcelona, of Barbara Beatrice Lavitola, managing director of BBLTranslation. The interview traces her career path and explains the work the team at BBLTranslation does each day to provide high-quality translation and interpretation services to clients.
"Barcelona is attracting more and more entrepreneurial women from all over the world"
Passionate about motorbikes, hiking and self-defence, Barbara Beatrice Lavitola has been able to fulfil some of her professional and personal dreams in Barcelona. When she arrived from Milan eight years ago, she rediscovered the cosmopolitan atmosphere that she had already experienced in London, where she completed her studies with a Master in technical and scientific translation.
Her exceptional leadership skills and entrepreneurial spirit encouraged her to create a company offering translation services which, despite the economic crisis, continued to grow and consolidate its position in the market with a portfolio of prestigious clients. According to Lavitola, "companies of all different types have needed their materials translated to break into foreign markets and be able to reach new customers". She also notes that Chinese, for example, is a language in ever-growing demand.
In addition, she emphasises that the cultural similarities between Barcelona and Milan form a "natural bridge" that connects the two cities. The privileged location of Barcelona, which has a highly-renowned port and airport, makes the city extremely attractive for many professionals as well as an ever-increasing number of businesswomen. In her circle, Lavitola notes an increase in the number of entrepreneurial women from different countries such as the United States, the Netherlands, Belgium and Sweden.
One of Lavitola's main responsibilities is the coordination of the teams of people who provide translation and interpretation services for the countless professional meetings and conferences which are held in Barcelona every year. "It's a job that requires constant attention and a suitable selection of the team which will carry out the service", she says.
She inherited her entrepreneurial nature from her grandfather, who emigrated to Venezuela in the 1930s and founded various businesses. The bolder and more rebellious aspects of her character no doubt came from her father, who one day decided to quit his job at a bank and devote himself to interior design at a time where there were no computers and all designs were done by hand.
Although she has a great passion for big motorbikes, Lavitola goes by foot to the office every day and enjoys the walk because in Barcelona "there are always new things to discover". The city's exceptional location makes it a paradise for lovers of motorbikes and hiking, given that its surroundings offer the perfect opportunity for getaways with a huge range of beautiful mountain landscapes, wonderful beaches and settings to enjoy winter sports such as skiing.
This interest in motorbikes was key in fuelling her decision to create a new form of networking (Empresari@sbikers.com), which aims to bring together the worlds of motorcycling and business through the organisation of group trips in a totally relaxed setting.
Her vocation for languages and desire to contribute something more to the city are currently encouraging her to think of new tools that would allow company directors to, for example, improve their confidence when they need to communicate in English: a new project that is taking root in her mind that moves at the velocity of a grand prix.