March 22, 2023
Posted by:

BBLTranslation

Category:

Uncategorized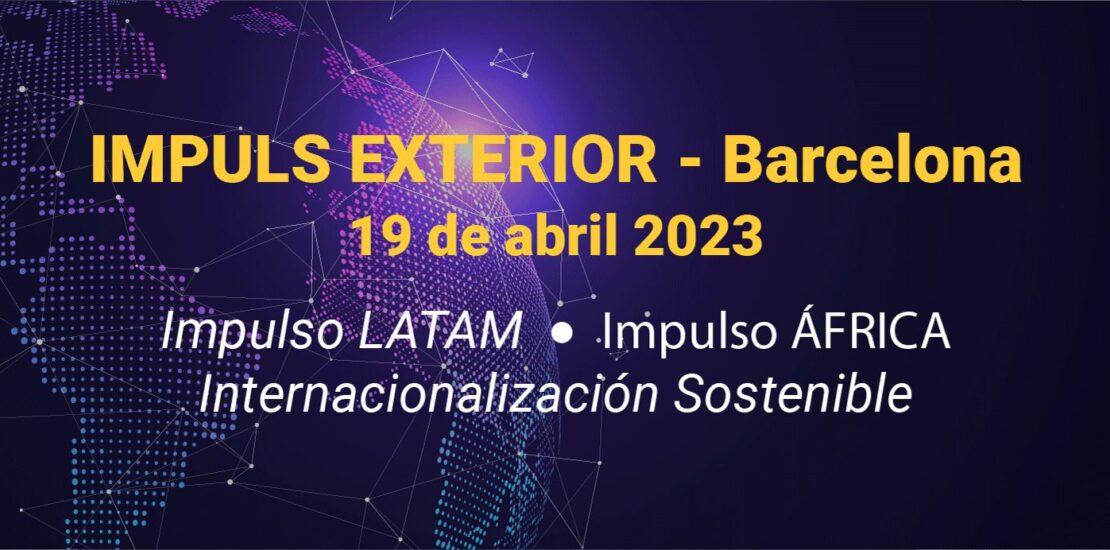 BBLTranslation will participate as a main partner for the translation services in the 7th edition of Imex Impuls Exterior- Barcelona, thus strengthening its commitment to the internationalisation of national companies.
IMEX Impuls Exterior-Barcelona will take place on 19 April 2023 at the World Trade Center Barcelona. This is the first and most important international business and foreign trade fair, which aims to improve the competitiveness of SMEs in their foreign trade, and it relies on having a company like BBLTranslation by its side. Imex Impuls Exterior-Barcelona will hold its seventh edition in Catalonia with the Spanish to Catalan translation service and the Spanish proofreading service by BBLTranslation, our translation agency in Barcelona specialised in internationalisation.
Imex Impulso Exterior Barcelona 2023: the fair
IMEX Impulso Exterior is the nationally renowned international business and foreign trade fair organised by the business magazine Moneda Única. Imex Impuls Exterior Barcelona 2023 has been in Barcelona for the seventh time, but in total more than 45 editions have already been held throughout the country:
21 in Madrid
8 in Andalusia
6 in Catalonia
5 in the Valencian Community
4 in Castilla-La Mancha
2 in Asturias
Successfully internationalising your company: the most important challenge
A company's international expansion is a huge leap, a major challenge that requires both linguistic and cultural knowledge of the target market it intends to enter.
Competing successfully in increasingly globalised markets is easier with the help of experts and events that are highly relevant to internationalisation. If companies seek the advice of language service providers such as BBLTranslation, which has native translators specialising in various sectors, they will be on the right track to achieve their goal.
A key issue that concerns our translation business and that we often see in our work is the importance of the translation of international contracts. It is essential that these are not translated literally, but that they are translated by professionals who, before being linguists, are lawyers or have a law degree to ensure that the agreements are as intended by both parties and that the protection sought is obtained. A translation error can have enormous legal consequences.
The same is true for technical translations, where the use of specialised language of the sector is essential to adequately persuade the target market and/or find a potential strategic partner or collaborator.
The importance of translations and trade fairs such as Imex Impuls Exterior Barcelona 2023
At BBLTranslation we recommend investing in professional translations carried out by native translators in order to gain competitiveness and take advantage of business opportunities in both national and international markets.
For the national market, revisions of texts in Spanish and translations (or revisions) of co-official languages such as Catalan, Galician, Valencian and Basque are important to capture regional audiences by appealing to their own particularities.
BBLTranslation's commitment to business internationalisation
BBLTranslation firmly believes that corporate reputation is a fundamental element in the international positioning of brands, and this also involves translation. A poorly done translation does not convey the idea of professionalism and trust that is necessary to enter a new market, position oneself in a new location or maintain the brand's status among the target audience.
BBLTranslation is a language services company that assists both companies and individuals who require translations by experts and native speakers in the target language. When doing business with other countries, sworn translations of official documents are also required. Depending on the country where the translation is delivered, BBLTranslation will recommend one type of sworn translation or another.
Will we see you at Imex Impuls Exterior Barcelona 2023?