May 17, 2018
Posted by:

BBLTranslation

Category:

Article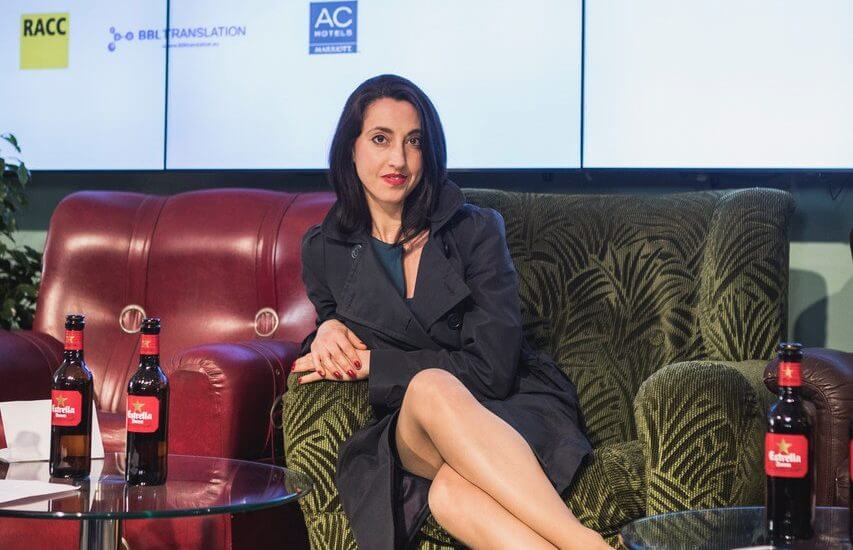 Last Thursday, the Antigua Fábrica de Estrella Damm in Barcelona hosted the line-up presentation of Cruïlla 2017, the summer music festival which this year will take place from 7th-9th July at Parc del Fòrum in Barcelona.
BBLTranslation is marking its third consecutive year as the festival's translation provider (English, German and other languages), and its managing director, Barbara Beatrice Lavitola, was invited to attend the event in order to learn about this edition's main news.
The line-up, chaired by the Cruïlla Barcelona director Jordi Herreruela, was a total success: vibrant, energetic, and full of passion. "Cruïlla is a huge party to bring music to life in a different way. Each time we are a more international festival, although artists from Spain always play a very important role." the director said.
The same passion for music was shown by those named "els amics" ("the friends") by Herreruela, the seven artists who shared the stage with him and announced the artists on the line-up. Txarango, Carlos Sadness, Exquirla (Niño de Elche + Toundra), Aspencat, Julian Saldarriaga (Love of Lesbian), Shuarma and Ramon Mirabet didn't want to pass up this opportunity and also offered a few words to the attending audience.
This year, the Cruïlla Barcelona line-up has left everyone speechless, with top artists like Jamiroquai, Ryan Adams, The Prodigy, Pet Shop Boys and Die Antwoord, the South African hip hop group who according to Esteban Girón (Exquirla) are "Martians who reach out to the audience, provocateurs, and essential in live music."
Without a doubt, we must once again congratulate Cruïlla's organisers, who have created a spectacular line-up for this summer.
BBLTranslation will make its contribution by providing the translation services required by the festival, such as translations to close deals between international sponsors. In this regard, Cruïlla has valued the need for a quality translation for a festival which is becoming more and more international and wants to reach the people of more countries each time.
BBLTranslation and the Cruïlla team have a surprise prepared for those going to the festival, and we will tell you more about it soon. Stay tuned!
More information on Cruïlla Barcelona 2017 here