May 17, 2018
Posted by:

BBLTranslation

Category:

Article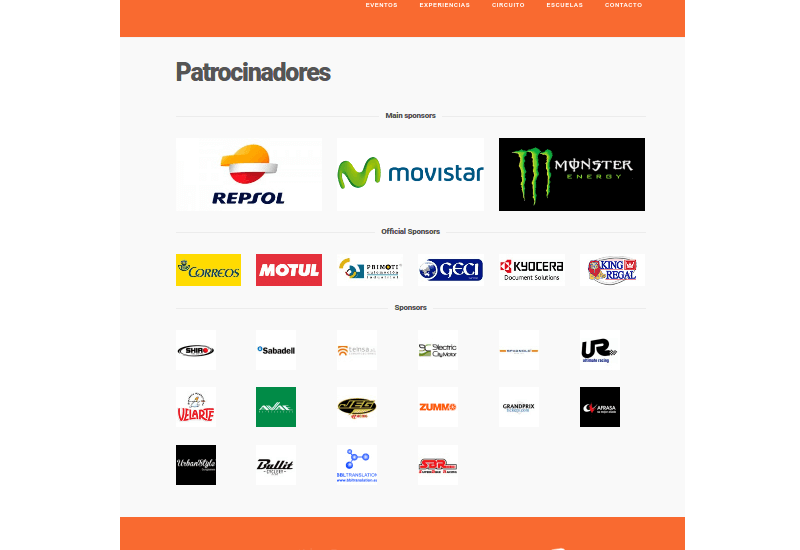 BBLTranslation has always stressed the importance of translations: a perfect example of this is the portal BBLWINGS, which points out particularly astonishing and significant translation errors. Thanks to this portal, it's clear that there are still too many companies which are not placing enough importance on professional translation services carried out by native professionals.
However, this is not the case for the Circuit Ricardo Tormo in Valencia, whose policy is to offer content of the highest quality in the different languages provided on its website. The Circuit, which hosts the MOTUL Comunitat Valenciana GP among other events, is conscious of the fact that it needs to maintain an international vision for the circuit, and it demonstrates this by offering its website in Spanish, English and Valencian.
In order to do so, the Circuit has placed its trust in BBLTranslation, and we have had the pleasure of carrying out translation and proofreading of the English content as well as typographic and orthographic proofreading of Spanish content for the Circuit Ricardo Tormo website (www.circuitvalencia.com), one of the leading circuits when it comes to the most well-known competitions in the world of motor-racing.
Throughout the translation and proofreading process, the Circuit's collaboration has been very important, and we have worked together to achieve the best possible result. Indeed, a project will always have the highest quality guarantee if the client participates in the process. No one else knows as well as they do what the message is they want to convey or the specific aspects and characteristics of this message. In this case, the world of motorsports has its own vocabulary and expressions which have translations that are not only technical but which must also be loyal to the original to convey the same meaning and content to the target audience.
Nicolás Collado, Marketing Director of the Circuit, spoke to us about the importance of having a website that caters to both a national and international audience as part of its approach: "At the Circuit Ricardo Tormo we are constantly developing, since we need to continue to adapt to new online trends whilst also listening to motor fans. 37% of users on our online ticket-selling platform are outside of Spain, and therefore it is important that both the information and consumer processes are flexible, easy to navigate and clear. Without a doubt, a good translation avoids misunderstandings and subsequent complaints, but above all it means that the buying process is a positive experience from the consumer's point of view.

In the same vein, Collado spoke about the availability of web content in English as part of their policy: "Without question, this is a niche in the market which is continuing to grow and we are working to strengthen our presence in international markets. It's essential that there aren't any errors in the information and that we select our words with the utmost care in order to convey exactly the message we want, without leaving any room for alternative interpretations".
Lastly, Collado considers it "essential" to present a high-quality translation on the website to portray the best possible image to an international audience: "Translation has helped us a great deal in terms of improving the service we offer to clients and it has inspired us to take even more care in improving the consumer process we offer. We can say that we have become ever more critical with ourselves".
Next November will see the big event of the year, with tests for Moto3, Moto2 and MotoGP at the Circuit's facilities, and for this it is crucial that all communication channels, including the website, are up-to-date so that both the Spanish public and international audiences can properly inform themselves and make bookings. Having well-written and idiomatic content will reassure the reader about what they are reading and as a result, increase trust in the brand.
The Circuit Ricardo Tormo in Valencia is one more example of a company which generates part of its profits thanks to international consumers. In this context, it is very important that all companies which export their products or offer their services abroad provide clear and multilingual communication to attract as many clients as possible in order to increase their international presence and, most importantly, their profits.