June 30, 2018
Posted by:

BBLTranslation

Categories:

Article, Uncategorized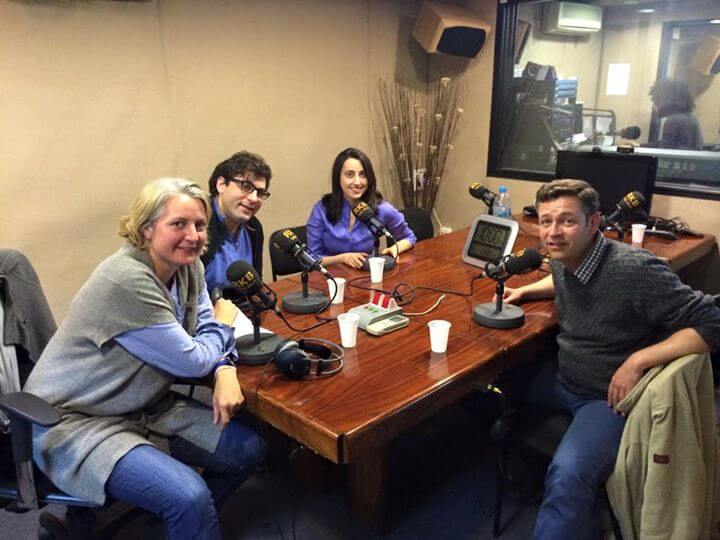 On Friday 27th February 2015, BBLTranslation was guest speaker on the radio at RKB (Radio Kanal Barcelona) 106.9 FM to talk about connecting cultures through translation.
English Radio
"English Radio" at RKB broadcasts every Friday morning from 9am – 10am with Katrina Logie presenting entertainment aimed at the English-speaking community in Catalonia.
Tremayne Theatre Company's
BBLTranslation, a boutique translation agency, invited the audience to take advantage of the English-speaking community in Barcelona, to attend Tremayne Theatre Company's theatre in English, and to pick up the Spanish, Catalan and English translations provided by BBLTranslation that come with the show and are included in the cost of the ticket.
BBL Angel Wings
BBLTranslation also urged the audience to watch out for English translation mistakes around you, and has created BBL Angel Wings in response to those errors. It's billed as the searchlight for those bad translations that kill business from the kick off!
BBL Translation takes translation to the next level. It's not simply about being a "word for word" translation, it's much more about translation that emulates a culture so that the culture is transposed and understood from one language to another.
Mobile World Congress
And now that the Mobile World Congress is here, BBLTranslation discussed receiving many requests for interpreters at the Congress. Naturally, for any conference, BBL Translation recommends any existing or potential client to book their interpreter as soon as possible and not to leave it to the last minute as the best interpreters are snapped up early. BBLTranslation prides itself on recruiting the best interpreters according to the company's specialization so that the interpreters can provide added value support to the negotiation apart from just the linguistic help.
Trade Fair of the Legal Profession
BBLTranslation spoke about its experience at the Trade Fair of the Legal Profession organized by the Barcelona Bar Association (ICAB) and discussed sworn translation in detail. BBLTranslation provides sworn translations of documents for Embassies and Consulates, Driving Licences, University Certificates & Diplomas for job applications abroad.
Angloinfo
BBLTranslation invited the audience to use Angloinfo, a digital global expat network in Barcelona where BBLTranslation is listed for its sworn translations. Angloinfo is the ideal site to check career opportunities, temporary expat job assignments, study, retirement, an improved quality of life, family commitments, second-home ownership or permanent emigration.
BBLTranslation also offered advice for any individuals or companies who are seeking translation services. Listen up to their "Top Tip" for people and organizations that are on a translation budget: simply cut the number of words that need to be translated. As translation is budgeted based on word-count, when the original text decreases, the translation invoice decreases too. It's an easy solution to create quality translation for a price that fits.
Johnny Cash – I Walk the Line
Interspersed in the radio interview, Johnny Cash – I Walk the Line was played, a song that was chosen by BBLTranslation.
If you want to keep updated about BBLTranslation's upcoming initiatives, stay tuned by subscribing to our newsletter.