June 30, 2018
Posted by:

BBLTranslation

Category:

Theatre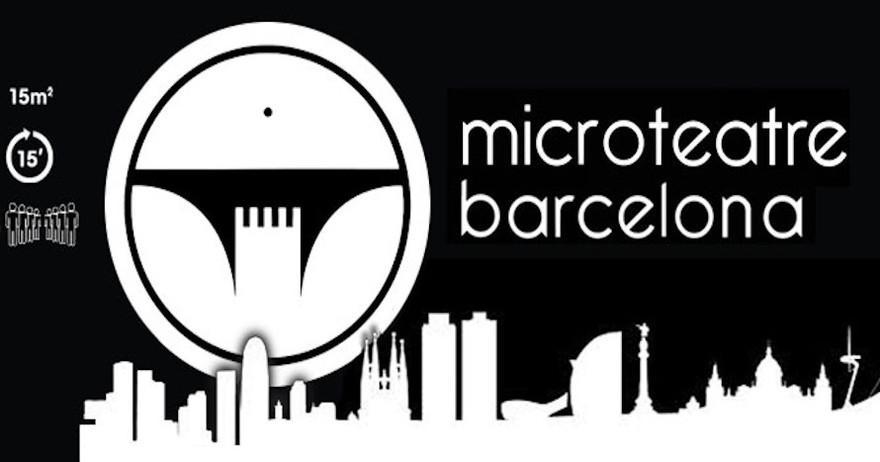 BARCELONA, 1 September 2015.
On Thursday, actors Sílvia Forns and Roger Batalla debut in the satirical dark comedy Potes Ajudeu-Me! selected as one of the plays for September's "Golfa" session at the recently established Micro Teatre Barcelona in the Gracia area of Barcelona.
Potes Ajudeu-Me! was written in English by Georgina Tremayne and adapted into Catalan by Roger Batalla. The original English play (with the title Death On Two Legs) was directed by Hunter Tremayne of TTC (Tremayne Theatre) and performed in English by Stella Fernández and John Lane throughout June 2014 in Barcelona. 3rd September 2015 marks the play's debut in Catalan.
TTC teamed up with BBLTranslation to provide vocabulary lists for the theatre when it became increasingly clear that theatre audiences in Barcelona are keen to embrace plays in any language – as long as there is a basic idea of what is happening on stage.
As Catalan and English are both languages that need to be heard, and not just read, theatre is a great way of embracing a language – and the Micro Teatre format is an ideal 15-minute immersion in Catalan with a sneak peek at the English translation beforehand, if so desired. (Vocab list downloadable at www.tremaynetheatre.com)
BBLTranslation is a leader in providing English / Catalan vocabulary lists for theatre-goers in Catalonia. Each list selects key phrases from the play and shows the English and Catalan versions alongside each other. BBL and TTC's shared goals are: to enable theatre audiences to enjoy theatre regardless of their native language – and to help cross-cultural integration.
The two actors starring in Potes Ajudeu-Me! have strong backgrounds in stage, TV and film. Sílvia Forns studied Art Dramàtic at the Institut del Teatre in Barcelona, and at Rose Bruford College in London. She has appeared on TV3's La Riera, in the film teaser Indomable and in Amor amb accent obert. She played Juliet in Director Dugald Bruce-Lockhart's staging of Romeo and Juliet and Cèlia in Com us plagui. Sílvia has also worked with directors Marc Artigau and Quim Lecina.
Roger Batalla is a native of Terrassa and studied translation and interpretation at UAB before relocating to Barcelona to study drama at Nova Eòlia and voice at the Vocal Factory. Roger has appeared in La Riera (TV3); El barco (Antena 3); Pop Ràpid (TVC); Generación web (La 2); Vlogger by Ricard Gras (selected by Sitges Festival 2011); and is currently in the web series El Ramon de les Olives. Some of his performances include The Chukolsky Syndrome by Sandra Fdez, La nit dels petons by Marc González and The Tell-Tale Heart by Edgar Allan Poe (Teatro Calánime).
Potes Ajudeu-Me! is directed by Ignacio F. Rodó, an award-winning filmaker from Terrassa.
The only non-Catalan associated with the production is writer Georgina Tremayne, who lived in Scotland, London, and New York before Barcelona. She created TTC (Tremayne Theatre) with her actor/director husband Hunter Tremayne. They have written and staged many short and full-length plays in 4 years in Barcelona and Vic. Georgina won the Sir Michael Caine New Writing Award at the Leatherhead Drama Festival (UK) in 2015 for Marie's Crisis Cafe and was one of four winners at the Manchester 24:7 Theater Festival (UK) in 2015 for Madness Sweet Madness.
Potes Ajudeu-Me! runs 3-27 September.
Micro Teatre Barcelona: c/Bailen 194-196 (M: Verdaguer)